Support the Growth of The Digital Elder Project @ Message Media Ed
**Please Note: We are currently a social enterprise with a fiscal sponsor. We can offer a tax write-off for donations totaling $600 or more. If you choose this route, 10% of your contribution will support the work of our fiscal sponsor, http://VillageHealthFoundation.org as well!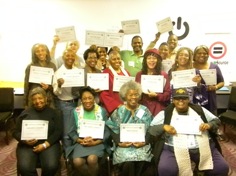 Digital Elder Grads are prepared to utilize 21st Century tools of communication to begin mending our global village!
Suggested Donations: Sponsor A Participant – $60, Help Sponsor a Retreat – $1,000